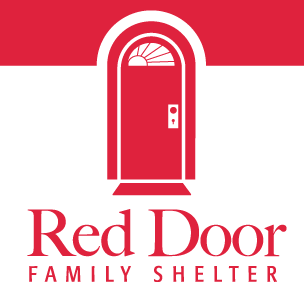 When families have nowhere else to turn, they can find sanctuary and support at the Red Door – moms who have bravely fled abuse to keep their kids safe, refugees seeking sanctuary from war and violence, and families in crisis with nowhere else to go.
Your support helps each family who comes through our doors to heal and build a brighter future.
How You Can Help
Donations will be accepted for the duration of the Christmas Market at 2234 Queen Street East at the corner of Queen Street East and Beech Avenue.
Online Donations
A variety of options for online donations can be found on the Red Door Shelter website
Phone-in Donations:
Please have your credit card and contact information available. A receipt, for gifts over $20 will be forwarded to you for income tax purposes.
If your donation remembers or honours someone we will send an acknowledgement of your donation to the person you designate. Please have their name and address ready when you call.
For financial donations call: 416-915-5671, ext 230.
For all inquiries regarding in-kind donations of items call: 416-915-5671, ext. 234.
Mail-in Donations:
You may donate by cheque or money order and mail to:
Development Office
21 Carlaw Avenue
Toronto, ON M4M 2R6
Cheques can be made payable to "Red Door Family Shelter"
Tax receipts are provided for donations of $20 or more. Make sure to include your name and return address so that we can forward your receipt.
Learn more about how you make a difference for families in crisis.